I built new wheels for our Screamer tandem, and we tried them out for the first time this morning. The Screamer came with Rhino Lite wheels that are too wide for any tire much more narrow than the 1.5″ Marathons we've been running. I wanted to add a set of go-fast wheels and tires for the bike.
I decided I wanted Velocity Aeroheat rims for the new wheels. These are fairly light but really strong rims. I found a bargain on a 40 spoke 559 (26″) rim for the rear at Jenson and a great price on a 36 spoke 406 (20″) for the front on ebay. The rear rim was black while the front one was purple, but I decided I could live with a little mismatch in color to get a great deal. It ended up being an even better deal than I was expecting.
When the 406 rim arrived, it was a 32 hole rim, not 36 as listed. I emailed the seller and told him the rim was not as advertised. He replied promptly, telling me that, indeed, the rim had been listed wrong, that all the rims he had were 32 hole rims, that he had no 36 hole rims. He refunded my money and told me to just keep the rim.
Meanwhile, I was planning on buying hubs and spokes from Peter White Cycles. Their website points out that Velocity Aeroheat rims are very strong, and 406 rims are very strong, and if you use a 406 Aeroheat rim, it's so strong that you never need to use more than 32 spokes, no matter what the application. Since I already had a 32 spoke 406 Aeroheat rim that I had obtained free of charge laying around, I decided to put that theory to the test, and ordered a hub and spokes for it. It will be interesting to see how it holds up.
I also had mixed feelings about how wide of tires to run. The Aeroheat rims are wide enough that I could still run something as wide as 40mm (1.5″) if I wanted, but narrow enough to run 25mm tires. I decided to try 28mm tires on both front and rear. I bought a Schwalbe Durano for the front and installed a Gatorskin that I already had on the rear. The bike rode nice with them on today's maiden voyage. It's noticeably faster on any downhill now. Only time will tell if these are the tires I want to run long term on the bike, but I think the wheels are winners. They still ran true after today's 29 mile ride, so I think my build is good.
The new wheels, freshly built.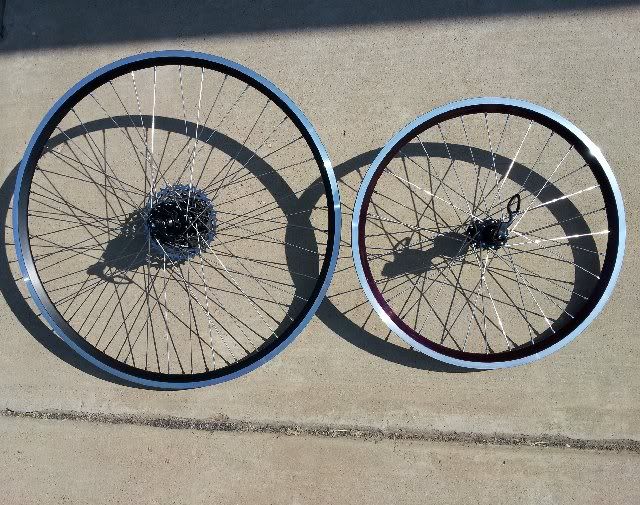 On the bike.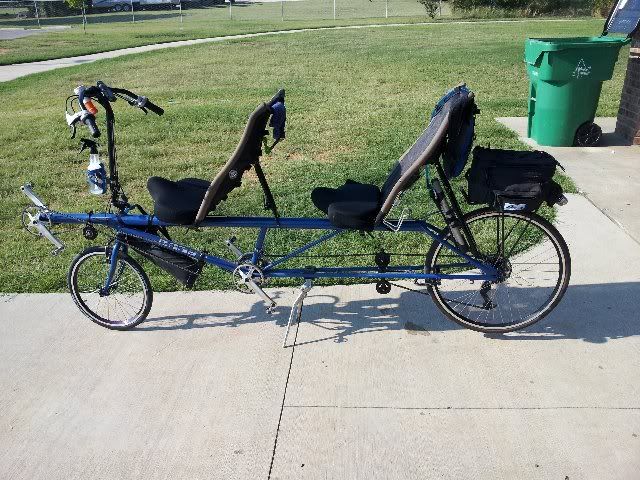 The rear wheel with Gatorskin installed.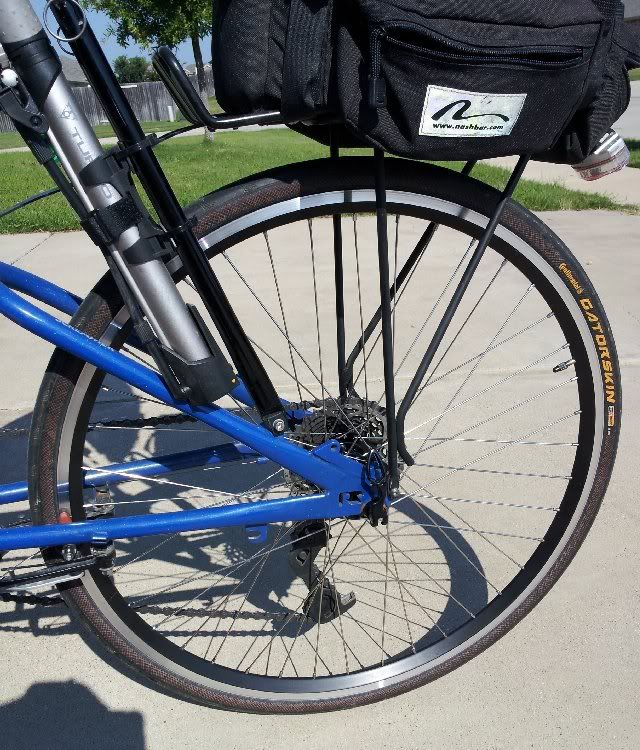 The new Durano on the front.