The original Reclining Flyers race team, Paul, Greg, Steve, and I headed to Kansas to visit the RANS factory and let Greg pick up his prototype Xstream. We had dinner with Randy and Kim Schlitter yesterday evening, and test rode bikes today.
This was a truly fun trip. Randy and Kim were great hosts, and I really enjoyed the opportunity to pick his brain and see some of his new design ideas. He's a visionary in the industry and a design genius, I think. If you've never heard it, this interview with Randy about the history of RANS is pretty interesting.
If you ever get a chance to tour a factory that makes airplanes and bicycles, that's a blast, too. And to top it all off, we got to ride bicycles. That Xstream has to be the most comfortable bike I've ever ridden, and we had lots of other new toys to hop on and pedal, too.
The company on the trip was outstanding, too. Usually, to have this kind of conversation with these guys, I have to yell over the 20 mph wind we're pedaling against, while huffing and puffing to try and keep up. A special thanks to Steve, for driving us all the way there and back, to Paul for saving my bacon with the extra cycling shoes he brought, and to Greg for contacting Randy and putting all this together.
Kids outside the candy store.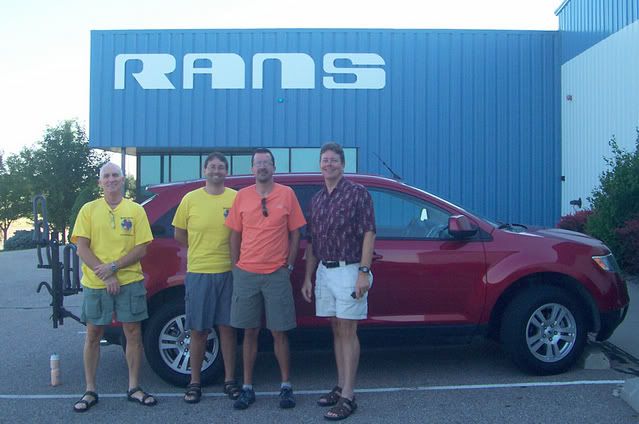 Look at all the new toys.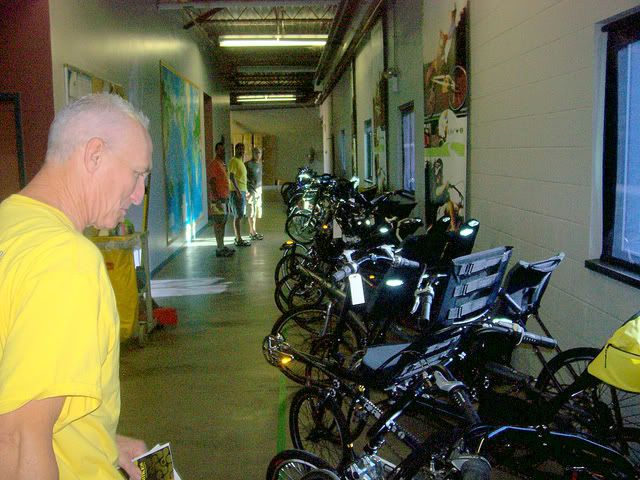 Checking out the goodies.

Ready to ride.

Randy and Kim on the tandem, me on the Xstream.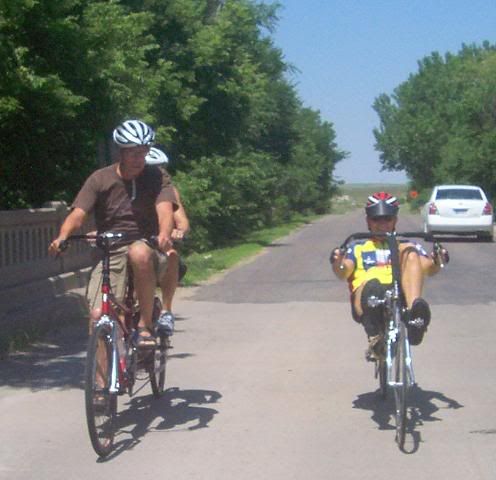 Video of me in the parking lot.